IFA 2016: Philips Launches A Stunning OLED TV With Ambilight | TechTree.com
IFA 2016: Philips Launches A Stunning OLED TV With Ambilight
The 55-inch OLED beauty with integrated Dolby 6.1 sound system costs a bomb.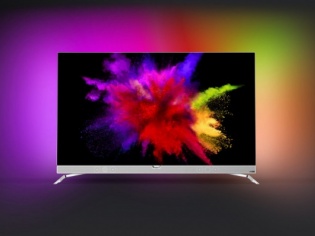 While most TV manufacturers would like you to believe that the screen resolution is everything, that's not entirely true. What's more important is the panels ability to produce rich colours and uniform lighting. This is the reason why display purists always recommend emissive type screens such as Plasma and OLED over LCD. For those not in the know, emissive displays have their own luminance. These panels can selectively shut off pixels to render perfect blacks. Since there is no backlighting involved, issues including washed-out colours and uneven lighting are out of question for Plasma and OLED. In short, OLED TVs are far superior when compared to the LCD panels.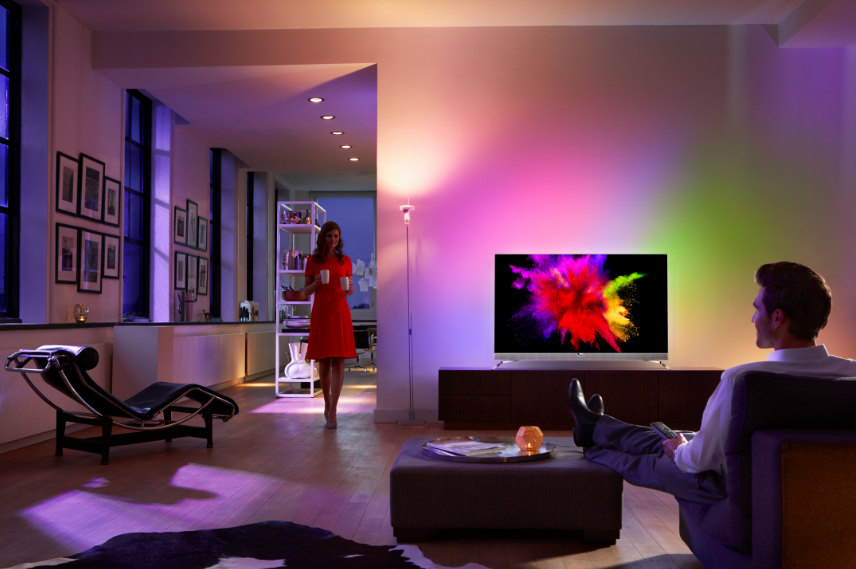 The next best thing I have seen on TVs is Philips' Ambilight technology. It mimics colours on the screen and projects them on the wall behind in real time. This creates an illusion of expanded canvas. In a dark room, it looks kind of trippy if you ask me. Both OLED and Ambilight tech existed for years. However, the problem was that Philips did not manufacture OLED televisions, until now.
Thankfully, at IFA 2016 the starts lined-up and Philips unveiled the 901F. It is Dutch brand's first OLED TV. The best part is that it comes with Ambilight tech. Throw the European elegance in the mix, and you get the most stunning 55-inch 4K TV so far. Don't take my word for it, check it out in action:

Those interested in bells and whistles need not worry, as the Philips 901F comes with Android Smart TV system. For swift menu navigation, the TV is powered by a quad-core processor and a fancy remote with QWERTY keyboard and swipe pad. Don't be fooled by its sleek design, as the 901F has integrated 6.1 Dolby sound system. The only thing we can't appreciate about this TV is its 3500 pounds (approx Rs 3.1 lakhs) price tag.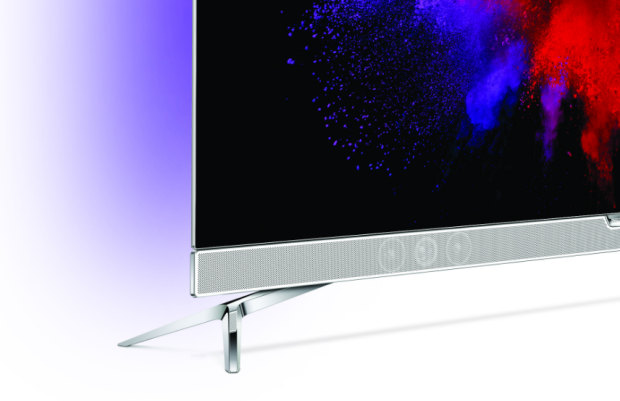 TAGS: Televisions, Philips