Celebrating India's Digital Diversity | TechTree.com
Celebrating India's Digital Diversity
An insight and tribute to India's tryst with technology and her digital peregrination.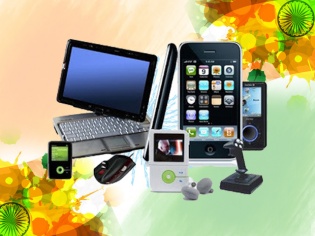 Seventy years ago millions across the country broke into a euphoric celebration as they heard the voice of Poornam Vishwanathan announce the news of Indian Independence on All India Radio. 70 years later, a 24 year old girl is staring at her computer screen trying to fathom the emotions of those millions who heard the news of their freedom through a radio. News of freedom over a radio and writing a feature on freedom on a computer - we have come a long way. It set me thinking the significance of radio back in those days, the technology used then and now this country is a formidable force in the world of technology. Let's take a look at India's tryst with digital diversity.
What we call Akashvani today was called All India Radio which gradually evolved from Radio Club of Bombay (1923), then Akashvani Mysore which was a private radio station established in 1935. If we were to begin to chronicle the start of communication and technology in India, it should start with the introduction of 'Telegraph' way back in 1850. This was followed by the establishment of the first telephone exchange in the country in 1881 by Oriental Telephone Company founded by Thomas Edison and Alexander Graham Bell.
Today, India has the second largest telecommunication network in the world with 1.059 billion telephone subscribers in the country. Indians who now have more access to a mobile phone were once suspiciously eyed the telephone lines built by the British! The total number of telephones in use during 1948 was around 80,000 and now the country has about 1.034 billion mobile subscribers and 25.04 million fixed line subscribers.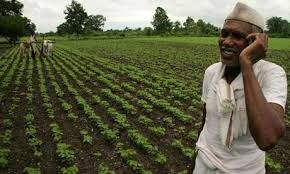 The journey was never easy, we weren't a very adaptive society at first, reasons could be many. The journey began with the introduction of electricity in the year 1879. The first electric street light in Asia was lit on August 5, 1905 in Bangalore. For Indians back then a radio, telephone, TV and electricity was viewed as a mere status symbol of the then elite and zamindars. Democratization of technology happened at a snail's pace, - the treasury couldn't afford it nor were people very keen on experimenting with technology and it was never perceived as a necessity. Some kerosene and a glass lantern was all that people needed to illuminate their homes.
Read Our Independence Day Specials:
Iconic Mobile Phones That Gave Indians Freedom
How Gaming Changed Through The Generations?
Best Geeky Deals For This Independence day
Every household now owns a TV and we have successfully groomed a generation of couch potatoes! We must take a moment to thank UNESCO for giving us USD 20,000 and 180 Philips TV sets. The first time a TV was operational, was on September 15 1959, and broadcast was twice a week for an hour a day. Two decades later, Indians witnessed National telecasts and was in awe of colour TV with the live telecast of the Independence Day speech by then prime minister Indira Gandhi on August 15, 1982. Doordarshan and its iconic intro music would still evoke strong emotions to those who lived the experience that was then revolutionary. Indians transitioned from radio to television which was a catalyst in building strong sense of harmony and unity. 'Mile sur mera tumhara' and its visuals will forever be etched it the hearts of millions of Indians. Every neighbourhood would have one household that owned a TV and then all the neighbours would gather at that household to catch a glimpse of Mahabharata, which was a smash hit TV series then.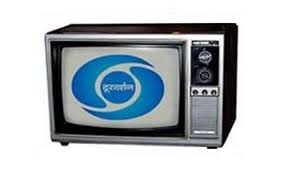 Back in those days, it was a photostat which was expensive and only government offices would have them, now every lane and street has a Xerox shop, which is extremely cheap. Similarly, photography, vinyl records, telephone connections, and all that we assume to be our fingertips today was like reaching for the stars.
The biggest leap in India's digital journey was the end of License Raj. The Economic Liberalization lead to globalisation and privatization. The biggest milestone in the journey that tremendously changed the course of the journey was the advent of Internet on August 15, 1995 by Videsh Sanchar Nigam Limited (VSNL). From there on, India galloped into a digital revolution. The diversity is India's digital penetration is polarised. Malappuram district from Kerala is the first e-literate district in India, while places like Koraput have a long way to catch up.
In about 70 years, the nation as a whole has been able progress and grow in terms of technology. We are now a nuclear power, we have engineered powerful supercomputers and now we are in Mars. 1947-2016 it took us 7 decades to reach where we are today.
The future is never bleak, it is forever shining.
TAGS: Digital India, Independence Day, 4G Internet, Best Smartphones, Laptops