'Quadrooter' Affects 900 Million Devices With Qualcomm Processors | TechTree.com
'Quadrooter' Affects 900 Million Devices With Qualcomm Processors
Quadrooter exposes 4 vulnerabilities, allowing to take control of the phones having Qualcomm processors.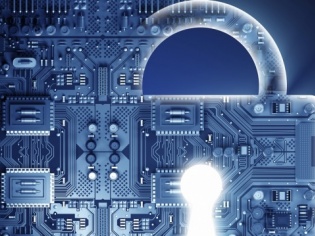 Phones running with Qualcomm processors beware! Quadrooter, a security flaw in phones with that brand of processors, allows hackers to take control via 4 essential routes. According to Check Point software technologies, who informed of the vulnerabilities, mentioned in a blog post, "If exploited, QuadRooter vulnerabilities can give attackers complete control of devices and unrestricted access to sensitive personal and enterprise data on them. Access could also provide an attacker with capabilities such as keylogging, GPS tracking, and recording video and audio," reported TOI.
What makes the situation even more tricky is that the vulnerability is exposed by a malicious software that would hardly need any permission of the user to work, which would not generate any suspicion on part of the phone user.
According to the details in the Check Point blog post, Quadrooter directly affects a smartphone's drivers which control the communication between different chipset components. The issue further becomes weak as the vulnerable drivers are generally pre-installed by phone makers during the manufacturing process, so to combat the issue currently, the phone makers need to send in security patches for a cover up.
Hence, Check Point has recommended that users download and use the latest Android updates as and when they become available, avoid APK files and also read app permission requests with care before installing and usage. Some of the more prominent handsets which have been lent vulnerable include Samsung Galaxy S7, Galaxy S7 Edge, OnePlus 3, Google Nexus 5X, Nexus 6, Nexus 6P, LG G4, LG G5 , LG V10, OnePlus One, OnePlus 2, OnePlus 3, apart from a few others.
TAGS: Qualcomm, Security, Quadrooter, Hacking