Amazon Dominates, Flipkart Loses Appeal | TechTree.com
Amazon Dominates, Flipkart Loses Appeal
Amazon is the most downloaded shopping mobile app on Play Store and App Store in the country.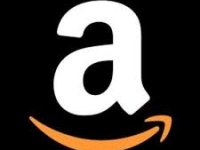 The US based e-commerce giant Amazon has sealed its presence in India by overtaking the domestic e-commerce platform Flipkart as the the most downloaded shopping mobile app in the country during the first quarter of this year.
These are the finding based on data provided by App Annie which tracks data on a real time basis. Indications are that Amazon India is well ahead of its rivals when it comes to the number of times its app gets downloaded.
While on the App Store on iOS, Amazon tops the list following by Myntra at third spot and Flipkart positioned at the next slot, the scenario is much the same on Google Play Store where Amazon again holds fort following by Flipkart with Myntra down at the seventh spot.
Read : Slimmer And More Powerful - Amazon's Kindle Gets A Nifty Upgrade
SimilarWeb, a Website Traffic and Mobile App Analytics, had revealed that the combined traffic on desktop and mobile web listed Amazon India at 128 among the top 300 websites globally while Flipkart was placed at 223. The rankings are calculated based on the number of unique visitors and the number of pageviews.
According to SimilarWeb data, Amazon, despite the higher ranking, falls behind Flipkart in active app usage. The data says that 4.5 per cent of Flipkart users launched the app every day, as against the 2.7 per cent of Amazon users launching the app. It's also interesting to note that users tend to spend more time on the Flipkart app (8.25 minutes per session) than on Amazon (6.2 minutes).
TAGS: Amazon India, Flipkart, Android Apps, App Store