Doodle Jump To Emerge As The World's Next Big eSport | TechTree.com
Doodle Jump To Emerge As The World's Next Big eSport
Skillz Tournament Management System will enable the iconic mobile game to bring electronic sports to its 10 million monthly players.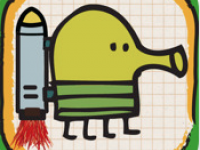 Lima Sky, the creator of Doodle Jump, announced the impending launch of a competitive eSports league. The famed game developer also disclosed the selection of San Francisco-based Skillz as its official technology partner for the launch. The Skillz Tournament Management System will be used to organize, officiate and broadcast both player and brand-sponsored tournaments, along with multi-thousand person physical and virtual events.
With more than 200 million downloads, a successful merchandise line and critical acclaim as one of the greatest mobile games of all time, Doodle Jump is well positioned to transcend the world of games and become a bonafide sport.
"There are three key elements for a game to become a sport: players, leagues and spectators." said Skillz CEO Andrew Paradise. "Doodle Jump already has hundreds of millions of players and a ravenous fan base. With Skillz, it will now have organized, broadcasted tournaments and competitive leagues to transform it into a full-fledged eSport."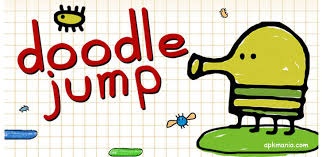 Doodle Jump was first released over seven years ago, and it quickly became an international hit. The now iconic game has proven its staying power during an era of intense competition in mobile gaming. Doodle Jump currently has more than 10 million monthly players, which is roughly equivalent to Counter-Strike: Global Offensive, one of the most popular eSports of all time.
Lima Sky COO, Matt Turetzky, likened the forthcoming eSports league to the original announcement of Season One by Riot Games. "When League of Legends announced Season One in 2010, it was a seminal moment for eSports. It was the moment when a hugely popular game crossed over into being a sport. That's what we believe we can create here."
Doodle Jump has received both an Apple Design award and the Google Play Best of 2015 award. It has been called one of the top 100 iPhone games of all time. Doodle Jump has also been featured prominently in pop culture, appearing in episodes of award-winning television shows like The Big Bang Theory, Parks and Recreation, and Late Night with Jimmy Fallon.
TAGS: Press Release, eSport, App Store, Google Play Store