Perfect Memory Introduces Patented Wireless Camera | TechTree.com
Perfect Memory Introduces Patented Wireless Camera
Smart, small pro camera that allows to save video after the fact.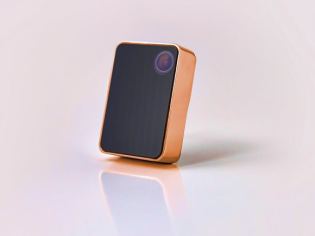 Perfect Memory has recently announced its new patented tiny powerful camera packed with pro features including time lapse, automated recording modes, car loop DVR, and AutoEdit technology to save video after the fact.
This new and innovative camera comes in a compact and streamlined high-end metal frame, and allows users to instantly save and share moments with a live stream through the camera's smartphone app (iOS/ Android).
Compatible with all sports action mounts, the new 12 MP wireless camera can be used both manually and hands-free. Users can also wear, mount, and magnetically connect to the camera with a variety of accessories that come with it.
Perfect Memory's US Patent #9,380,258 for its AutoEdit technology allows users to save highlights on the go by recording video retroactively.
According to the company, users simply have to tap the camera while it is recording and it will save the indicated duration.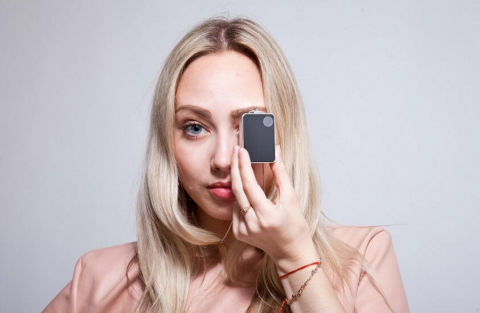 Here are some of the additional features that you get with the camera:
Wireless Connectivity – Operates remotely with companion smartphone app, available for Android and iOS devices. Remotely pre-set, record, view, store and share recorded footage on social networks.
Multi-Use – Adapts to any situation with a built-in groove to wear or attach to any sports action camera mount and its own set of accessories.
Standalone and Companion Modes – Use as a traditional point-and-shoot camera in standalone mode with control buttons on the back of the camera or wirelessly pair via WiFi with the smartphone app for advanced features such as time lapse, automatic video, car loop DVR or AutoEdit in companion mode.
Superior Graphics Processor – Powered by Ambarella, the finest video graphics processing chipset solution, to ensure fast data transfer speeds and excellent-quality recordings.
We're building a community that loves to create and share their perfect memories," says Perfect Memory founder Matt Sandy, "Our camera fits the user's lifestyle and takes the hassle our of capturing content on the go."
The camera comes with a 1,000 mAh Li-ion battery, built-in microphone, and memory card slot supporting up to 128 GB.
The Perfect Memory camera comes in two variants: Silver (USD 119) and Rose Gold (USD 149), and both models are expected to be available in markets later this year.
TAGS: Perfect Camera, Video Camera, Digital Camera, Cameras, Instant Camera