Honor Likely To Debut In The Tablet Category In India | TechTree.com
Honor Likely To Debut In The Tablet Category In India
Reports suggest that Honor, a leading smartphone e-brand operated by Huawei Consumer Business Group, is expected to launch tablets in India.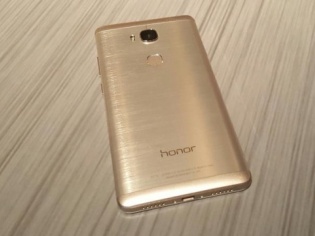 Honor, the leading e-brand for digital natives, from Huawei, is expected to debut in the tablet category in India very soon. The new tablet is expected to come with a 4100 mAH battery for sustained usability. This tablet is also expected to offers long hours of 3G calling and video playback.
Tablets have turned out to be a great device for reading news, watching videos and playing games. A tablet can be used by multiple people as most tablets offer multiple user accounts. As consumers increasingly buy devices with a screen that is larger than that of a smartphone and smaller than that of a tablet, this leads to a growing demand of 'phablet' - a category of mobile devices designed to combine the functions of a smartphone and tablet.
Honor, in the past, has come up with a range of user-friendly gadgets globally as well as in India. With this suspected upcoming phablet, Honor might just expand its reachability manifolds and accomplish a yet another milestone in the digital industry and create excitement in the tablet category.
TAGS: Huawei, Honor India, Tablets, Laptops