Is It Nutella? Google To Decide Name For Android N | TechTree.com
Is It Nutella? Google To Decide Name For Android N
Senior VP of Android, Chrome OS, Playstore also dropped some hints where he was seen searching for Nutella on Google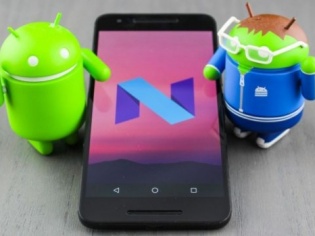 Google is on the search officially, for their next operating system (OS) codenamed 'Android N' as of now. For this reason, they have asked for suggestions from users around the world, at their last developer conference Google IO, which where indeed some interesting names coming came forth. Nutella being the front runner, seems most likely to be the name for Android N upon final release, but the Indians have extended their share of names, some bordering on being humorous; Nankhatai, Neyyappam, included.
Also read: What's Wrong With Android Neyyappam?
Nutella is being pitched as the next front runner, because Hiroshi Lockheimer, the Senior Vice-President of Android, Chrome OS, Playstore, put up certain screenshots in his Twitter account, which is hinting heavily that the Ferrero-owned chocolate brand could be the final name of the new Android version. In March this year, he also dropped some hints where he was seen searching for Nutella on Google, and said something along those lines as well.
What this also brings to light is the marketing aspect of this deal. If Nutella is finalist as the name, Google could well be inclined to sign a marketing deal, whereby the brand could be promoted by Google as the name for their new OS, while fetching a handsome amount from the deal going through. Their past deal includes one with Nestle, whereby one of the releases were named Kitkat.
In 2015, when Sundar Pichai became the CEO of Google, everyone was speculating whether the next Android version would be named after Indian desserts, because of Pichai's origins. Though not confirmed, the move prompted users to suggest various names as stated before, also suggesting Nachos, Nectar, and Noghl.
The whole move has been generating interest, because Google has been naming Android editions after desserts. Their past names included Cupcake, Donut, Eclairs, Froyo, Gingerbread, Honeycomb, Ice-Cream Sandwich, Jellybeans, Kitkat, Lollipop, and Marshmallow. No wonder the social media circuits are going all-out to suggest names to stand out.
Image credit: www.techradar.com
TAGS: Android, Google, Chrome OS, Sundar Pichai, Android N, Nutella