Bid Adieu To Storage Woes With iOS 10 | TechTree.com
Bid Adieu To Storage Woes With iOS 10
Many iOS 10 users have mentioned getting several extra GBs of space on their devices.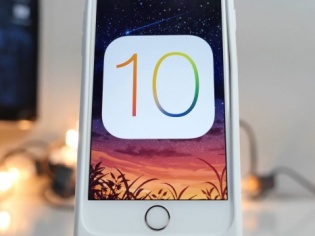 Apple has traditionally been a bit of a problem for users, simply because of the low storage space the devices have on offer. But with the launch of the iOS 10 at the recently held WWDC 2016, users now have access to the new operating system, which brings in bigger storage facilities in the devices. Though Apple did not mention anything about the extra storage space benefit, and instead concentrated on features the new iOS brings, users who have already accessed it have mentioned getting several extra GBs of space on their devices. So, in case you own a 16GB version of the iPhone, this is good news!
There has been a thread started on Reddit, on which users have started posting their experiences with iOS 10. One user with the 128 GB version of the iPhone 6s mentioned getting 121 GB of available space on his phone, up from the 113 GB he had earlier. Other users have joined in the discussion with their experiences on smaller storage devices, where a 64 GB phone had 58.8 GB of available space, while a 16 GB device displayed 13.1 GB available for users. Quiet the surprise package by Apple as this feature had no mention at the WWDC 2016 event.
However, Apple did speak about at the event about some salient feature of the new iOS. They included redesigned lock screen, enhanced photos app, smarter keyboard, voicemail transcription, improved Apple Maps, redesigned Music app, and an overhauled Messages app. Even the otherwise traditional Control Centre gets a new look, and the added benefit of 3D touch implementation for the respective apps. In all, iOS 10 is about greater storage space and better user experience overall.
Also read: Everything That Apple Announced At WWDC 2016