Live Music Streaming From Across The Globe On Streo | TechTree.com
Live Music Streaming From Across The Globe On Streo
Streo aims to provide users with high quality curated music experience on iOS and Android.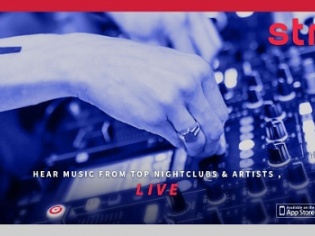 We have apps to order food, apps to buy and sell everything under the sun, apps to keep you healthy and happy. There are apps for every need and fancy. Streo App which is available on iOS and Android platforms allows users to live stream music from gigs, or their favourite nightclubs.
Streo app enables users to listen to music from nightclubs and bars from anywhere in the world, live. Apart from providing an uninterrupted, high quality music experience, Streo gives its users access to the latest trends in music real time saving them the trouble of making or updating a playlist ever. User can play a gig of the genre they like or are in the mood for. The brand aims to cater to the need of the entire eco-system- nightclubs, artists and users making it a one-stop shop for all their music needs.
For those who live in cities with a passion for music such as Bengaluru and Goa ,the app could help those who miss out on a gig in their city. Streo has on-board Arjun Vagale and Ash Roy of the Jalebee Cartel fame, popular artists from Goa like Shy-O, Sashanti & Clement, nightclubs and others to boost their connect with target audience.
With the internet connectivity issues in the country and purists who believe that live streaming would affect the "live- experience", we can look forward to how the app will enhance the music experience for users. The app is available on both iOS and Android platforms and is currently in its Beta test phase.
TAGS: iOS, Android, Mobile App