Hey, Siri Is On Apple Tv! | TechTree.com
Hey, Siri Is On Apple Tv!
iOS users can download the new Apple TV Remote app with touch navigation, Siri and game play support.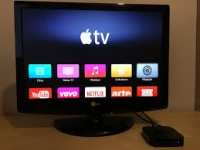 Apple at the annual WWDC has announced the new Siri integration along with the single sign-on for Apple TV and other new features for users. Siri has been revamped to help users search across apps, as well as in YouTube search, topic search and tuning into more live channels. Considering the fact that the future of TV is apps, now with single sign-on users can authenticate all the video channels with just a one time sign in.
"The future of TV is apps, and Siri on Apple TV has changed the way we interact with our television and these expanded features will continue to deliver viewers what they want to watch even faster," said Eddy Cue, Apple's senior vice president of Internet Software and Services. "There are over 6,000 apps to enjoy on your Apple TV including over 1,300 video channels, which are even more fun to watch with the new Siri features combined with single sign-on."
The exciting feature is that users can now ask Siri to search for movies based on your choice of theme. Users can ask Siri to search for romantic or action movies. Apple has also announced that by the end of this month users will be able to ask Siri to search for YouTube videos the same way as they search for movies. Further using Siri users can go directly to a live channel inside a supported app as well as manage HomeKit accessories.
Read : Siri, The Life Saver!