Jaumo Dating App Goes International | TechTree.com
Jaumo Dating App Goes International
In two years, the social discovery app has grown to 10 million members and adding more than 30,000 new members every day.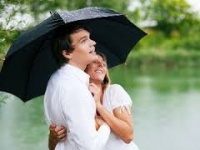 Jaumo Dating App has recently surpassed more than 10 million members and has become one of the fastest growing dating apps worldwide. Jaumo, which is available at Google Play and Apple iTunes, offers a unique experience to find the right person for a short flirt or serious relationship. The app's growth has been fastest among those 20 and 35 years old, and is experiencing remarkable growth around the world including in Germany, the United States, Brazil, Spain and Switzerland.
"We're happy to announce that the first quarter of 2016 has been our biggest growth in members and activity numbers in our company's history," says Jens Kammerer, CEO of Jaumo Dating App. "We are delighted that more and more people use Jaumo to flirt, date and connect with others, and we continue to expand and improve our app."
Unlike other dating apps, Jaumo started with very little initial capital and is still operated by its two founders. Unlike traditional dating services and fee-based dating apps, Jaumo's basic features are free and will remain free forever claim the makers. Users can chat with others instantly with a one-tap sign up.
The company recently launched a new app called Pink, which is a new dating app that provides a fun and safe way for women to connect with other people nearby. With Pink, women are always in control. They only receive messages from the people they like, and they decide who can start a conversation.
Kammerer has noted that the company is also ever-evolving to meet the needs of the current marketplace. Upcoming, they plan to release more apps through the end of the year to offer a unique experience for the LGTB community.
The popular dating app is present in over 190 countries and is available in 50 languages. Founded in 2011, the German-based, bootstrapped company is still operated by just the two founders. The app is available for free in the Google Play Store and iTunes App Store.
Also Read
Tingle Offers Safe and Anonymous Dating
Android Apps To Chat With Girls And Strangers

TAGS: Online Dating Apps, Mobile App, App Store, Play Store