iNetRadio App For On-Demand Music | TechTree.com
iNetRadio App For On-Demand Music
iNetRadio App is Bluetooth compatible for in-car listening and control from dashboard.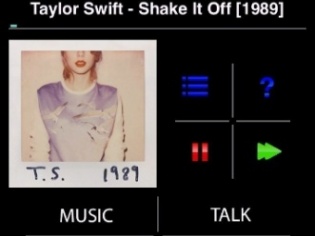 iNetRadio is the first internet audio player app to combine a user's music collection on their mobile devices or on the cloud with live streams and on-demand content.
"iNetRadio is designed with the listener in mind," says Clark Burgard, Founder and CTO. "Our goal is to bring together every desired source of entertainment and information on one player. Now, iNetRadio listeners can add news, weather, sports, or any other on-demand content to their own music collection or live stream and have everything play automatically."
iNetRadio's unique "AutoPlay" function adds any on-demand content, such as news and weather updates or talk programs, to the player's playlist as the next item when they're updated. AutoPlay works whether a user is listening to their own music on their mobile device or a live stream, eliminating the need to browse away or search through menus.
"The reaction from listeners and streamers has been overwhelmingly positive," said Bob Bayne, Co-Founder and Format Coordinator. "Once listeners set their favorite music source to play, they never have to touch the app. iNetRadio keeps them entertained and informed throughout the day without the need for any user interaction."
iNetRadio is available as a free app for iOS and Android devices.
Read : Streaming Preferred By Millennials Over Live TV: Study

TAGS: VOD, App Store, Google Play Store