Meitu Apps Hits One Billion Unique Devices | TechTree.com
Meitu Apps Hits One Billion Unique Devices
With over 300 million active users, a total of over 4.5 billion photos and videos have been taken and processed using the app.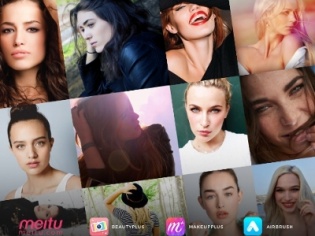 When Mr Bean and Joey Tribbiani tried to click pictures of themselves, little did the world know that in years to come it would be known as a selfie! Selfies are a huge rage among people of ages across the world and everyone loves a perfect selfie. Following the selfie craze a slew of apps were developed to help people click and edit their images to "picture perfect". Meitu, one of the world's leading developers, has announced that its mobile photo and video apps have been installed on over one billion unique devices, and is growing new activations by over 2 million every day.
Since launching in 2008, Meitu has built a suite of apps including MeituPic, Meipai, SelfieCity, BeautyCam, BeautyPlus, Airbrush and MakeupPlus. Today, the company is the number three mobile app developer in China and a top ten global developer on the Apple App Store.
"Surpassing one billion unique mobile devices in such a short time is an incredible and exciting milestone for Meitu," says Frank Fu, Managing Director of Meitu's Global Operations. "But this is just the beginning. We are now working to leverage our leadership in facial recognition and virtual try-on to build a global beauty ecosystem where users worldwide can easily discover, experiment and create new looks - right from their phones."
The apps are available for free downloads on App Store and Play Store
Also Read: Techtree's Top 5 Selfie Smartphone Recommendations
TAGS: Photo Editing Apps, SelfieCity, BeautyCam, App Store, Play Store