WakingApp Updates ENTiTi Platform | TechTree.com
WakingApp Updates ENTiTi Platform
New updates to include privacy mode with special password protection to enable users to enjoy authorized virtual and augmented content.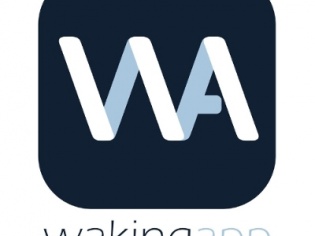 WakingApp, provider of a powerful cloud-based platform that enables anyone to create virtual and augmented reality content, has announced an update to its ENTiTi platform which includes ENTiTi Creator for PC and Mac, and ENTiTi Viewer for Android and iOS devices. In working with customers and partners, the WakingApp team identified key functionality and performance improvements that would help creators do more with the ENTiTi platform.
ENTiTi platform enhancements also include stereoscopic support, and how-to training videos to help anyone create interactive VR and AR content"Both the ENTiTi Creator and its app are making the entry into AR and VR super easy for brands that want to augment new or existing content," said Nick Grobe, Director Interactive Services at Trekk (U.S).
"Between the richness and variety of the media you can use, the easy and powerful visual scripting interface, and the tracking and stability of the platform - it's way above the other 'non SDK-based' platforms out there.
"We recently needed to find a new platform for one of our global clients' AR materials. With ENTiTi, we were able to seamlessly bring the existing media elements into the environment and recreate all necessary functionality - in MUCH less time."
"With our new updates, WakingApp continues to provide one of the best tools that anyone can use, from advertisers and architects to developers and designers, to create their own content and connect with their target audiences in new ways," said Alon Melchner, Founder and President of WakingApp. "The ENTiTi Creator has made it possible for anyone, no coding required, to create quality content, and our continuous update schedule will continue to eliminate technical issues and add new features that help customers excel in the creation process."
"As users get their hands on the first wave of VR head mounted devices, more and more individuals and business are looking to become content creators to tell their stories, build their businesses or engage their customers," said Udi Shani, CEO of WakingApp. With the March release of the ENTiTi Creator, the company eliminated the content roadblocks of the VR and AR space.
The latest platform update includes features that add new creation and viewing capabilities, business-focused updates such as password protection, and tools to make it easy to get started and share projects in ENTiTi Creator.
The app is available for downloads on App Store and Google Play Store.
TAGS: VR Technology, virtual reality, App Store, Google Play Store, Mobile App