Is Google Bidding Adieu To Hangouts And Messenger? | TechTree.com
Is Google Bidding Adieu To Hangouts And Messenger?
Looks like the company is overdoing it with the communication product range.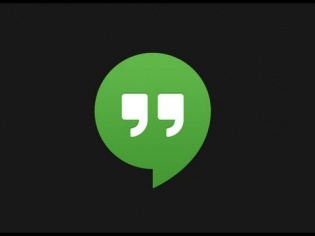 Google has this habit of waiting in the wings for new technology to breakthrough before going in with some smart innovations to turn the tables on their competitors. They had done it with everything – from email, the chat messenger, video chat software to operating systems, mobile platforms and the rest.
Given that the people's need for continuous communication has shown no signs of abating, and competitors have captured quite a large chunk of these worldwide chatterboxes via messaging apps of all hues, Google had to hit back – and hit back it did with the announcement of their 'Allo' and 'Duo' messaging and video chat software.
The question now is if Allo and Duo are to be the future for Google, what happens to their much-touted Hangouts and its poorer cousin Google Talk or Messenger? In fact, it would be a good idea to first review the number of messaging services Google currently possesses.
A look at the Wikipedia page on Google's products (Google Products List) made our Techtree team squirm. There is Google Hangout, Google Helpout, Google Voice, Speak to Tweet, Google Talk, Google Now… and the list goes on. Of course, there is also a separate list of services that Google has since discontinued.
Those who watched the keynote presentations were quick to notice the number of times that the speakers referred to Google Hangouts and Messenger apps. The exact number was zero! The writing was very much on the wall… or should we say on the screen – 'Hangouts' is Dead! Long Live 'Allo'.
So, what's all this brouhaha over the two new members to this already long list of products and services offered by Google? We've come up with these five aspects that make both Allo and Duo 'different' from what Google has done till date…
No need to ask friends and family to get a Google account before using either of the two services. Simply because both Allo and Duo are based on that one unique number you carry around – your phone number. So, no more switching between messenger and hangouts.
If you thought the Facebook Chatbot platform is smart, think again. For, Google's new Assistant platform is built into the Allo. So, you can get details of the latest sporting encounter, information about restaurants, movies etc. or even content from the photo library.
If you are a fan of Google's web search suggestions, fasten your seatbelts as both Allo and Duo have built-in Smart Reply service. So, the next time you get a message asking you out for dinner, all you need to do is choose from a list of options, that increases with how much you use the app.
Forget about using asterisks (*) or ALL CAPS to denote anger or strong reaffirmation. The Whisper and Shout feature on the new app would allow you to demonstrate anger, excitement etc. by adjusting the font size of a message before hitting 'send' button.
For those who love Chrome's 'Incognito' browsing experience, Wait till you activate it on the chat. When allowed, the feature will use total encryption to secure messages between participants. What's more notifications for such chats will lack any identifier information.
Of course, opinion is divided about the chatbot feature. While some say that it would help conversations get richer by taking off the mundane from the user's mind, others believe it would essentially turn the user into a chatbot.
As Nickolaus Hines says in his review published on Inverse (Read it here) "Allo eliminates the need for you to come up with our own response. Why think when we can use whatever Allo's chatbot tells you?"
He goes on to mention that if one isn't used to texting with a lot of exclamation marks, Allo's suggestions might not really match up to your mood or thought. What fun? We seem to be all set for a steady streams of funny memes on how Allo responded to situations.
Artificial Intelligence does test our intelligence!
TAGS: Google Allo, Hangouts, Google I/O 2016, Messenger