BlackBerry Will Be Quicker With Android Security Patches For Its Priv | TechTree.com
BlackBerry Will Be Quicker With Android Security Patches For Its Priv
Having just one smartphone-powered by Android in a crowded market, does give BlackBerry the edge when it comes to delivering quick security updates.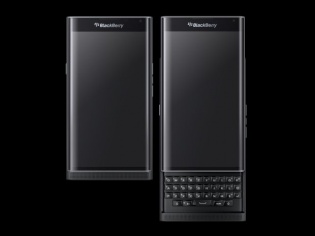 BlackBerry users will indeed have a lot to brag about even compared to their friends and colleagues with Samsung or Motorola smartphones as the company has given out the details as to how it plans to handle security patches and updates.
Indeed, the BlackBerry Priv smartphone does ship with Android Lollipop inside, but BlackBerry in its detailed post has confirmed that it can even bypass carrier unlocked smartphones in the to deliver updates to its first Android smartphone.
This becomes a topic of discussion as Android is facing a tough time with OEMs. OEMs end up delivering updates too late to their flagship Android devices, while the rest of their smartphone range, receives updates ages after Google delivers its monthly patches.
Blackberry's strategy is the company's Android vulnerability patch program which according to BlackBerry is the best in the industry.
Under this strategy comes monthly Android security updates, that BlackBerry plans to push out within a month of release as that time frame also happens to be the time by when Google makes those vulnerabilities public. As for the hotfixes, BlackBerry says that the company will take a call as to how critical the hotfix is (since they are usually tiny updates that modify small amounts of code) and deliver them either in the monthly security update, or even before that if need be.
[Also Read: The BlackBerry Priv May Be The Best Android Smartphone Yet]
And for the first time those using a corporate-issued BlackBerry, will now see less problems with software updates. This is because BlackBerry can empower IT managers to control update deliveries to smartphones to avoid the chaos that sudden updates bring with corporate apps installed.
Having just one Android-powered smartphone on sale, indeed gives BlackBerry the power and the ability to focus on delivering quick security patches, unlike what is normally the case with other Android OEMs.
TAGS: BlackBerry Priv, Android, BlackBerry, Mobile Phones, Software, security updates