Twitter Rolls Out Emoji To Support #MakeInIndia Initiative | TechTree.com
Twitter Rolls Out Emoji To Support #MakeInIndia Initiative
The new emoji has been rolled out symbolizing 500 million impressions received by the MakeInIndia campaign in 2015.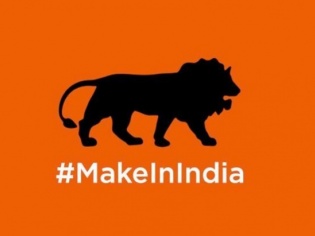 Twitter has recently launched a new emoji for the Indian government's 'Make in India' initiative. The new emoji with a black lion on an orange background which is very much similar to the official logo is said to be the first ever emoji from a non US brand on Twitter.
Adding more on the new emoji, it will now be appearing next to the #MakeInIndia hashtag on Twitter globally.
The recent announcement from Twitter has put it out that the new emoji for #MakeInIndia symbolizes the success of the brand campaign on the micro-blogging site and for reaching a milestone of 500 million impressions in 2015.
The new emoji will likely be promoting India attracting investors from foreign countries and thereby supporting the 'Make In India' initiative.

It is also worth noting that recently Nirmala Sitharaman, the Commerce and Industry Minister visited Twitter's headquarters in San Francisco which was soon followed by the roll out of the new emoji dedicated to the #MakeInIndia initiative.
It is also being said that, Nirmala was joined by Amitabh Kant who is the secretary of the Dept. of Industrial Policy and Promotion.
This is not the first time Twitter is rolling out event-specific emoji. In-fact, the micro-blogging site had rolled out 'hashflags' supporting the World Cup held in Brazil in 2014. Also, a similar feature was rolled out during the 2015 Cricket World Cup in Australia and New Zealand.
Coming to India, we even witnessed such emojis during Indian Premier League season this year where users could add use team badges.
TAGS: Make in India, Twitter, Twitter Emoji