Analyst Predicts That Apple Will Launch A 4 Inch iPhone In H1 2016 | TechTree.com
Analyst Predicts That Apple Will Launch A 4 Inch iPhone In H1 2016
While this one is expected to pack in an A9 chip, the iPhone 7 Plus is expected to pack in 3 GB of RAM.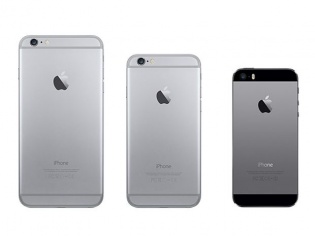 Yes, you read that right, KGI Securities Analyst who is usually spot on with his predictions, has predicted that Apple will launch a smaller iPhone in the coming year. The smaller iPhone is also expected to sport a A9 chip found in Apple's iPhone 6s range in order to keep iOS 9 buttery smooth.
While the rumours about a smaller iPhone have been brought up and shot down time and again, Ming-Chi Kuo is pretty positive that Apple will take the leap this time around. This is because he thinks that the iPhone 5s is currently more popular than the iPhone 5c, which makes for a good reason for Apple to push out a metal-clad iPhone 5s upgrade; with an updated chip to keep things running smoothly.
What you will not get on the 4 inch iPhone is 3D Touch, Ming predicts this, because Apple currently needs 3D Touch to be the differentiating factor for the iPhone 6s range.
But there's more, Ming has also delivered his predictions for the iPhone 7 and 7 Plus. While the usual upgrade would be a faster A10 chipset at the usual Q3 launch, what can also be expected is variations in hardware between the two smartphones.
Ming says that the iPhone 7 should arrive with 2 GB of RAM, while the bigger iPhone 7 Plus should come with 3 GB of RAM, to keep up with future OS updates and the more pixel dense display's requirements.
Right now the only smartphone to suffer from performance problems appears to be the iPhone 6 Plus, with just 1 GB of RAM and a Full HD display to deal with.
TAGS: Apple iPhone, Apple iPhone 7 Plus, Apple iPhone 7, Apple