Yu Yutopia To Pack In 32 GB Of Internal Storage | TechTree.com
Yu Yutopia To Pack In 32 GB Of Internal Storage
With a metal body, Quad HD display, let's hope the Yutopia delivers on the price.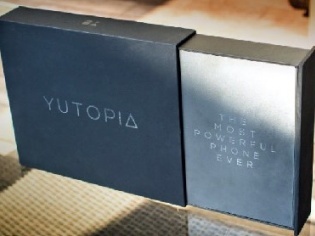 Yu Televentures is really busy right now, as the company seems to be gearing up for what could be the it's greatest smartphone yet, the Yu Yutopia. While the smartphone's name seems pretty apt according to the teasers that have been released by the company so far, today's new discovery reveals one more important detail, internal storage.
After taking a jab at OnePlus the last time around, Yu is now after Apple with its latest teaser. The company has put up a self-explanatory image on its social media channels, confirming that the new Yu will come with 32 GB internal storage with the base model, which is a lot.
The pot shot at Apple comes from the fact that Apple still sells its latest iPhone 6s model in a measly 16 GB variant, at eye-watering price tags (Rs 62,000).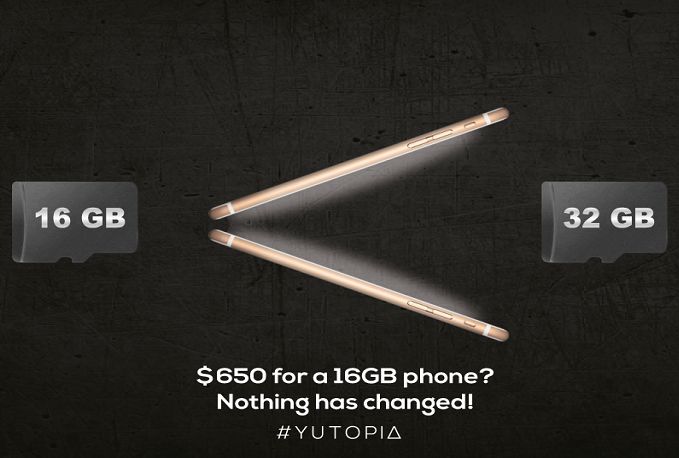 Case in point, most Android flagships and even the new budget or low cost flagships like the OnePlus 2 come with a lot more storage on board, so Apple does need to get its pricing right.
As for the rest of the details about the Yu Yutopia flagship, the mobile phone is expected to pack in a Quad HD display (although benchmarks revealed a Full HD one) along with an all-metal construction; one that will be a first for Yu.
TAGS: Yu Yutopia, YU, Mobile Phones, Android