Warner Bros. Giving Out Refunds For The Steam Version Of Batman: Arkham Knights | TechTree.com
Warner Bros. Giving Out Refunds For The Steam Version Of Batman: Arkham Knights
The refunds are only valid until the end of this year.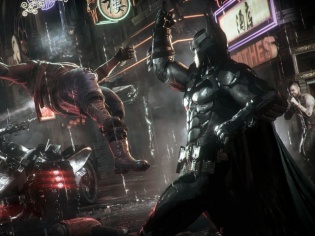 Warner Bros. Batman: Arkham Knight's PC port has had quite of bit of controversy ever since its launch. While game works brilliantly on it's console counterparts, the PC has seen one too many hiccups that have eventually forced the developer to give out refunds since it is unsure whether it will be able to fix the game up.
From the game being pulled off digital stores to basic system requirements being cranked up to 12 GB of RAM for the game to be playable, PC users and the developers literally had a nightmare playing and supporting the game on either end.
The game was mostly unplayable for most PC fans which forced Warner Bros. To suspend the game entirely until a fix was out. Once it did come out on October 28, the game again had some issues leading to Warner Bros. taking the final call to give out refunds to PC customers.
For now Batman: Arkham Knight for PC owners can get their refunds from Steam but with one exception. As Kotaku pointed out, it seems that refunds are only eligible for the main game along with packaged DLCs and not separate DLCs. Also not all versions of the game are refundable either.
Warner Bros states that the company will continue to work on improving Batman: Arkham Knight, but it cannot promise that all of its issues can be fixed.
TAGS: Gaming, PCs, Batman: Arkham Knight