OnePlus X To Be Made In India At Foxconn | TechTree.com
OnePlus X To Be Made In India At Foxconn
The first set of local assembling operations are expected to begin this December.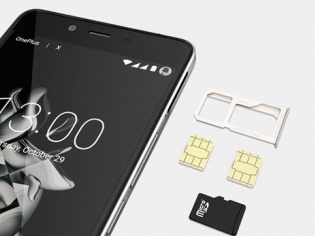 While OnePlus announced earlier at an event held in Bangalore about its plans to start manufacturing mobile handsets in India by December, there was no official declaration as to which smartphone would be manufactured.
It is only confirmed now when the company has launched its first ever budget smartphone that OnePlus X Onyx variant would be manufactured in India.
However, just like the announcement put out earlier, the company will be partnering with Foxconn's facility at Sri City in Andhra Pradesh to begin local assembling operations starting this December.
With this latest move by Chinese smartphone maker OnePlus, the company has become another addition in the famous bandwagon 'Make in India'.
Speaking about the smartphone, it looks like the OnePlus X might be a powerful smartphone with a fairly neat design, especially in the budget segment.
However, there seems to be no news about the company's entry in to the sub Rs 10,000 price segment.
In order the purchase the smartphone, users will have to go through the company's Invite System which seems to be bit irritating everyone nowadays.
With this being said, we just have to wait and watch how would the smartphone play against the much awaiting and yet-to-be-launched Yu Yutopia which the company is claiming to be the most powerful phone ever and also again, it is being said to be made in India.
TAGS: OnePlus India, OnePlus X, Foxconn India, Make in India